As the season comes to an end Saturday, TheShiver.com takes advantage of the last opportunity to talk to these players until next spring. For many of these guys, like senior Tanner Hawkinson, it will be the last time he speaks prior to game day—at least for the Jayhawks.
In addition to Hawkinson, we talked to another senior Tight End Mike Ragone. Being his last time meeting with the local media, I thought we would give you the uncut version of Ragone we in the media have been entertained by for months. This guy will be missed.
I also took the opportunity to talk to possibly the most improved Jayhawk in 2012 Linebacker Ben Heeney who talks about being kicked off the defense midway through the 2011 season and how he became one of the Jayhawks best clutch players.
In closing, it wouldn't be a good day of interviews without offensive line coach Tim Grunhard to talks a ton about recruiting trips coming up and other offenses he has played on over the years with superior rush blocking and mediocre pass blocking. Hint: you don't have to look too far.
Tim Grunhard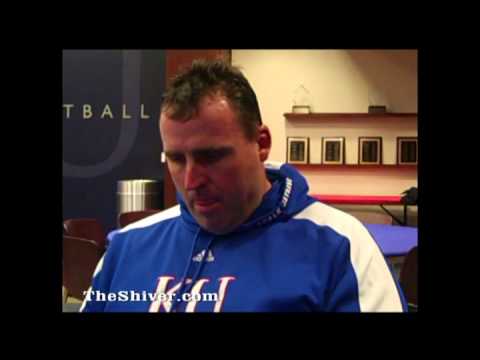 Tanner Hawkinson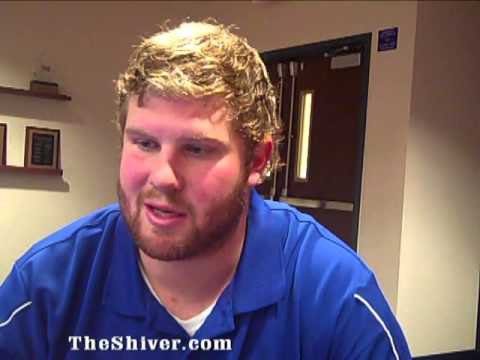 Ben Heeney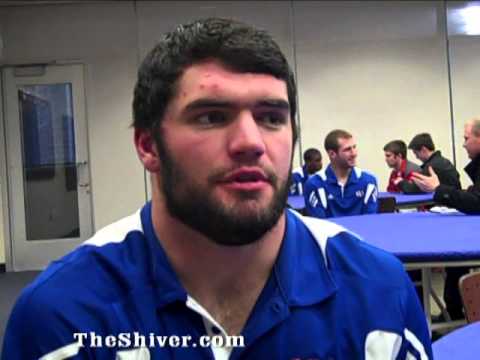 Mike Ragone (uncut)
You can watch the video on your Verizon Droid device, like the full screen Motorola Razr, on Verizon's 4G LTE Network like me.
Disclosure: We are participating in the Verizon Wireless Midwest Fans program and have been provided with a wireless device and five months of service in exchange for my honest opinions about the product.