As always I like to have the Kansas players do the talking prior to gameday. This week, TheShiver.com talked to several offensive and defensive players about what they expect to see Saturday when they travel to Manhattan to take on the No. 7 ranked Wildcats.
We talk to WR Daymond Patterson about how he got better during the bye week, RB James Sims about whether he has any grudge towards Coach Weis after serving his suspension, Bradley McDougald about nicknames, and Toben Opurum about the K-State fight song being played at KU's practice this week.
Daymond Patterson
Daymond Patterson is one of the Jayhawks best big-play threats especially when allowed to get the ball in space. Unfortunately, DP has not gotten enough opportunities to showcase what he does best. Patterson gives TheShiver.com a breakdown of the K-state defense as well as explaining how his offense avoids making mistakes, getting better during the  bye week, and if the Jayhawks have any good nicknames to counter Optimus Klien (QB Collin Klien) and The Judge (LB Arthur Brown).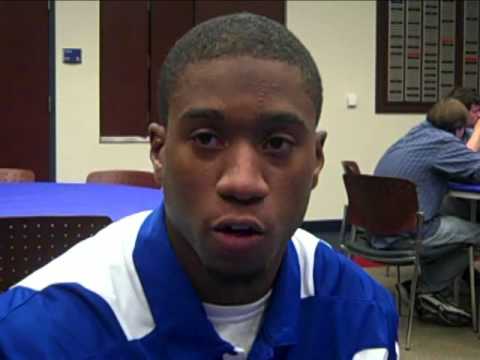 James Sims
Though Kansas running back James Sims missed the first 3-weeks of the Jayhawks season serving a suspension, he quickly made his presence felt two weeks ago when he rushed for 91 yards and 2 TD's versus NIU. He talked to TheShiver.com Wednesday and discussed many topics including how his body felt after the NIU game, what he learned during his time off, how there are no grudges between him and Coach Charlie Weis. Sims also explains the differences between all the KU running backs, and how he reacted to Coach Weis playing the K-state fight song at practice this week. We finally get a little nibble at my nicknames question with Sims saying he doesn't have a nickname but does get a lot of references to a 1980's duo.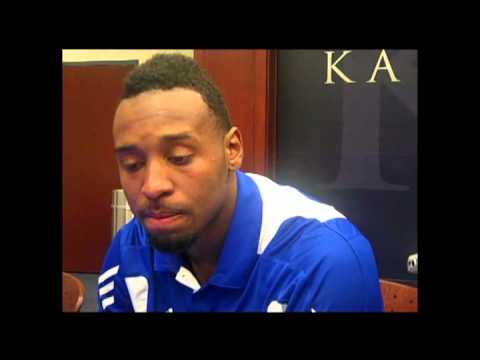 Bradley McDougald
Kansas safety Bradley McDougald has been a playmaker—plain and simple. Though many of his best plays don't show up on the stat sheet, McDougald is gaining notoriety and being one of the best safeties in the Big 12. McDougald talked with TheShiver.com about what he did to get better during the bye week, how his position will handle the versatile Collin Klien, avoiding mistakes and forcing K-state into them, and what hearing the K-state fight song in practice reminded him of. Oh, and we may get a little clue as to why we can't find any nicknames on the roster.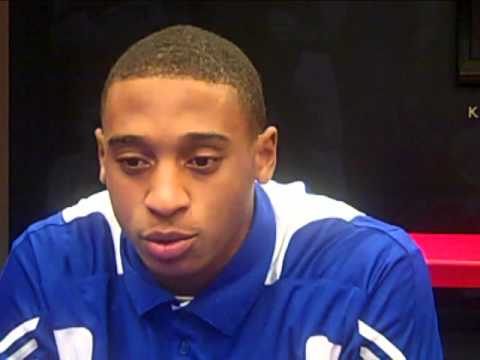 Toben Opurum
Much like his fellow defenseman Bradley McDougald, Toben Opurum has been a force all over the field for this much improved Jayhawk defense. As the captain of the defense, Opurum says his job is easier this week because of the rivalry and #7 rank of the Wildcats pumps up the defense without needing to say anything. He also tells TheShiver.com that he believes a victory Saturday could change the story for the Jayhawks and says that he was getting annoyed by Coach Weis' repetitive playing of the K-state fight song—mission accomplished.