Defensive Coordinator Dave Campo has had some ups and downs since coming to Lawrence to lead the Jayhawk defense. Even Campo admits the loss to K-state might have been his low but the very next week against Oklahoma State may have been his high.
Campo's defense the Cowboys offense, one of the best in the country (48.2 points per game avg.), to 20 total points putting together easily their best performance as a whole.
This week, the Jayhawks travel to Norman, Okla. to take on the Sooners who are coincidentally similar to the Cowboys. Oklahoma will present a similar up-tempo offense that will try to catch Kansas off guard with quick play calls and then with brute force/man football.
TheShiver.com caught up with Coach Campo this week to see what he thought was different about the 4th quarter last Saturday and how that could translate to Oklahoma this week. He also addresses his overall performance so far, as well as his players', and gives us a peak at what his unit needs to do to walk out of Norman with a victory.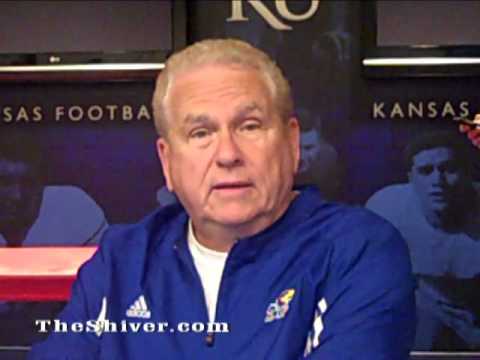 You can watch the video on your Verizon Droid device, like the full screen Motorola Razr, on Verizon's 4G LTE Network like me.
Disclosure: We are participating in the Verizon Wireless Midwest Fans program and have been provided with a wireless device and five months of service in exchange for my honest opinions about the product.