I've spent a lot of time around this Kansas Football team over the past few months and there is virtually no resemblance to the one we saw in 2011. That may be a bit obvious seeing how the majority of former Coach Turner Gill, and the vast majority of his staff, were mostly comprised of up and coming names; respected but not yet established.
Then walks in Charlie Weis—and all three of his rings.
With him he brought respect, attention, and a coaching staff built to produce NFL talent. But more importantly, Coach Weis brought some old fashion New Jersey attitude to the free spirited college town of Lawrence KS. With a mix of returning, transfer, and freshman players, a team that was recently the laughing stock of the Big 12, Coach Weis has transformed the Jayhawks into a feisty football team that's ready to start a fight.
I keep getting asked the same question: how good is Kansas going to be this year?
"I don't know", I tell them.
You don't have to go to journalism school to know that's not the appropriate response from a man who has been covering the team extensively since Coach Weis arrived. But when considering that this team was 2-10 in 2011, it's a bit reckless to act like this Kansas squad could be anything but the cellar door of the Big 12 in 2012 as well.
Here's the problem: these guys are mean.
Not the starting fights kind of mean (though there are probably a few of those too). The kind of football mean that coaches love. Guys that are smart, dependable, hard working, and when the whistle blows, they turn into an animal.
Take senior transfer tight end Mike Ragone for example.
Ragone is a Jersey kid who played his first 5-years of injury plagued collegiate football at Notre Dame before being granted a sixth year of eligibility by the NCAA. The first time he was introduced to the KU media Ragone told me "I'm a laid back guy", with a smile that shifted to a dead stare "that is until someone makes me mad".
"I'm quiet usually", Ragone says, "soft spoken usually. Until I get on the field, then I turn into an animal."
Then the smile returns as Ragone questions an amused yet slightly concerned group of media members, "But you have to, right?"
But it's not all Jersey Boyz on this Kansas roster. Coach Weis considered all regions of attitude when assembling his staff.
Tim Grunhard, the former Kansas City Chief and 11-year NFL veteran who once started 120 consecutive games at center, was one of Charlie Weis' first additions after accepting the Kansas job. His Chicago raised work ethic earned Grunhard a Pro Bowl invitation in 1999 and that same toughness has rubbed off on a rugged group of offensive lineman.
Whether its Tanner Hawkinson's Paul Bunyan toughness, Eric Zlatnik and Trevor Maringelli's good 'ol boy toughness, former defensive tackle Randall Dent's quarterback hungry toughness, or Aslam Sterlings sheer size (6-foot-5 and 360-pounds makes you tough), Grunhard's group mirrors both his gruff attitude and that of the head coach.
But it doesn't just stop there.
Whether you are talking about an undersized receiving group with chips on their shoulder (Daymond Patterson, D.J. Beshears, and Tre' Parmalee) or a quarterback in Dayne Crist that sports the body of a linebacker, this Kansas offense is about as tough as they come.
And let's not forget about the former quarterback Kale Pick who is now known as a fierce up the field blocker (quarterbacks just don't do that naturally).
The talent pool Weis is working with is sure to improve but if you can deduce anything from Weis' first eight months on the job it's that he has transformed how his players think—mostly about themselves.
This Kansas offense was outscored 268 to 525 in 2011; that's not tough.
But with the way this group of Jayhawks is carrying themselves, regardless of how many games will be won in 2012, the Big Boyz in the Big 12 are guaranteed for a fight when they draw the Jayhawks.
Tim Grunhard: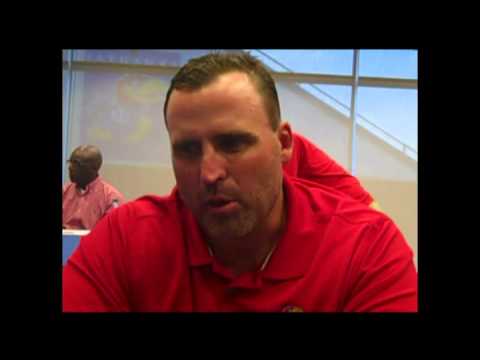 Mike Ragone: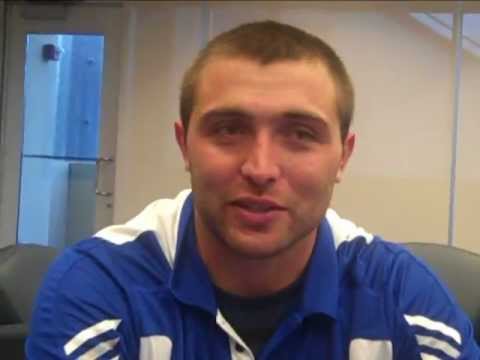 Can't get enough KU Football? Follow @JoshScotten for all your KU Football needs, questions, or comments.