Kansas Defensive Coordinator Dave Campo speaks with the media prior to opening the first day of Fall Practices where he discusses many topics including his expectations for the Fall Practices, the type of defensive scheme South Dakota State will see on September 1st, Defensive Captain Toben Opurum, and new comers Anthony McDonald and Tevin Shaw.
Video #1: Coach Campo elaborates on what he is looking for out of the near 3-weeks of practices prior to the opening contest against South Dakota State on September 1st.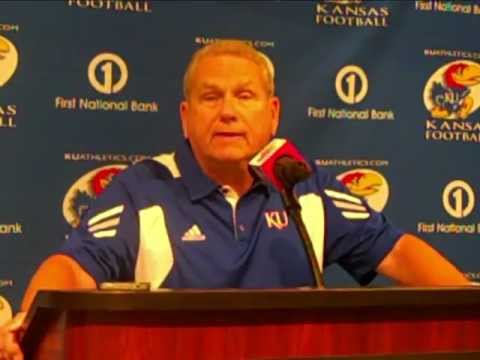 Video #2
Coach Campo has been just about everywhere and coached just about every style of defensive scheme, both exotic and traditional, so what type of defense will he line up to battle the spread offenses of the Big-12? Campo says it will be a mix of schemes depending upon how well his personnel can execute. One of the players he will be counting on is LB/DL Toben Opurum who Campo discusses as well.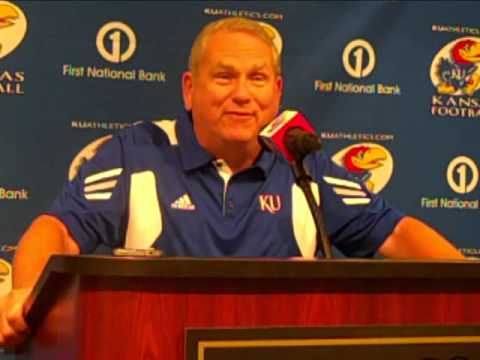 Video #3
We have heard a lot about "The Calvary" arriving and Coach Campo discusses a couple of those players who he expects to make an impact on the field early. Both Freshman Safety Tevin Shaw and LB Anthony McDonald will receive many looks from the coaching staff over the next couple of weeks and Campo gives his initial assessment on the first day.